Elite Volleyball Camp 2019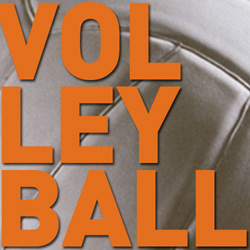 UT Dallas Elite Volleyball Camp 2019
July 12-14, 2019
This camp is designed for high-level, experienced high school student-athletes who are considering continuing their athletic career at the college level. If you have questions, please contact Coach Zach Villarreal at zvillarr@utdallas.edu or 214-422-0706 for more information.
This is an advanced camp for volleyball players with top club team and/or varsity/junior varsity experience. Our overnight camp will let players experience college life by staying in our suite style Residence Hall and eating in our Dining Hall. Players will be exposed to skill instruction, simulated games, and classroom whiteboard sessions. Space is limited to 60 campers, age range 14-18.
Registration deadline: June 21, 2019
ADVANCE REGISTRATION REQUIRED, using pre-payment by credit card. For more information, contact Coach Zach Villarreal via email zachary.villarreal@utdallas.edu or 214-422-0706.
REFUNDS/CANCELLATIONS: Refunds may be made less a $50 administrative fee before June 21, 2019. No refunds will be given after 12pm on June 21.
NOTE: Credit/debit cards are limited to 1 transaction per day per card. To register multiple campers, enter each camper's information individually, press CONTINUE, then CONTINUE SHOPPING before CHECKING OUT.