Practical Training Fees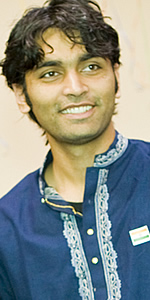 The practical training fee is required by UT Dallas F-1 students in order to apply for Optional Practical Training (OPT) or an Optional Practical Training (OPT) extension. This is in addition to the application fees required by the U.S. government.
---
How to apply:
1. Be sure that you meet the OPT or OPT extension eligibility requirements and that you understand the requirements and restrictions associated with OPT before paying this fee. You can find that information at:
http://www.utdallas.edu/isso/opt.
2. Pay the Practical Training Fee.
3. Submit your OPT or OPT extension application to the International Student Services Office (ISSO). The processing time for OPT requests is 3-5 business days.
4. For more questions not covered by the information found on the ISSO OPT website mentioned above, contact an international student advisor by email, phone or on a walk-in basis.
Email Advising: issocurrent @utdallas.edu
Phone Advising: Call 972-883-4189
Walk-in Advising: Monday, Tuesday, Thursday, 10 a.m. – 4:45 p.m.
---
To put yourself in a virtual queue for either in-person or phone advising during advising hours, you have the following options:
• Text "utdal intl" to 310-740-7906
• Register online at http://kiosk.qless.com (userid: utdallas.intl.kiosk / password: qless)
• Call the ISSO at 972-883-4189 and ask to be placed in the advising queue