Elite Boys College Prep Soccer Camp June 28-30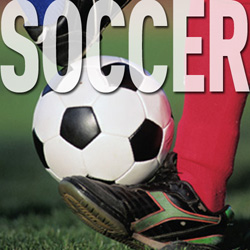 UT DALLAS ELITE BOYS COLLEGE PREP SOCCER CAMP 2019
An Intense Three-Day Experience For High School Boys, Ages 14-18
This camp is designed for high-level, experienced high school student-athletes who are considering continuing their athletic career at the college level.
June 28-30, 2019 - UTD Soccer Fields - Residential or Commuter Option
Spend three full days on the UT Dallas campus for an intense training program for high school age boys who want to learn to play at the next level. You'll take part in individual instruction, skill sessions and simulated games along with other fun activities, directed by UT Dallas' coaching staff.
Become part of the full college experience by rooming with other campers for two nights in UT Dallas' Residence Hall and dining in the campus dining facilities. (Commuter includes lunch and dinner only). Campers will check in from 2:00-3:00 pm Friday, June 28, at the Residence Hall. Camp ends at 12:00 p.m. Noon Sunday, June 30.
DEADLINES: Space is limited. Registration deadline for Residential campers is Friday, June 21, 2019. Commuters must register before June 28, 2019.
PRICE: $359.00 Residential, $199.00 Commuter (select "Commuter" after clicking "Add to Cart" to adjust price)
REFUNDS/ CANCELLATIONS: Please note, there is a $50 administrative fee for anyone who cancels on, or before Thursday, June 27. No refunds given once camp begins on Friday, June 28th.
ADVANCE REGISTRATION requires pre-payment by credit card or bank draft. To register as a commuter camper, please click on the 'Add to Cart' button, and select 'Commuter' under the Product Selection tab. For more information, contact Coach Kevin White via email kevin.white@utdallas.edu or 972-883-4062.
For more information, visit www.utdallas.edu/athletics/camps.
NOTE: Credit/debit cards are limited to 1 transaction per day per card. Also, please note that checkout on this page may not work with tablets or smartphones.
To register multiple campers, enter each camper's information individually, press CONTINUE, then CONTINUE SHOPPING before CHECKING OUT.